Since 1979
I have a new, searchable site at M.C.Productions.ca, which is now working with a growing portion of my catalog. With the large number of CDs I am producing, I will not be adding new content to the old website as it is becoming unmanageable and just too complicated. I offer mp3 downloads at the new site. If there is a product on the old site you would like to buy as a download and it hasn't been incorporated into the new website, please advise and I will be glad to make it available. thanks Mickey Clark
M.C.'s Mission Statement
M.C. PRODUCTIONS is dedicated to preserving and making available the recordings of the 78 era including Jazz, Blues, Opera, Symphony, Dance, Personalities, and many other recordings meticulously re-mastered from the original records.I have developed a special high definition recording process to produce amazing clarity, warmth depth and crispness with transparent highs and fabulous dynamics. I now have a parnership with Amazon.com in the U.S. - you can search for M.C.Productions Vintage Recordings on Amazon to see the 300 or so CDs available there. All discs are available as mp3 downloads, and are indexed with Gracenotes for ease of input to ITunes.
The website has been re-structured to make video content more accessable with faster load time.The new main browsing area is the Directory Here you will find video content for your enjoyment Also, the entire catalog is presented in a linear fashion without the video content in
or click here for the main directory with video content
You will find Paul Whiteman's Orchestra, Gene Austin - The Original Crooner, Frank Crumit - an early Folk singer, Duke Ellington, Caruso,Amelita Galli-Curci , Tommy and Jimmy Dorsey , Red Nichols, Bix Beiderbecke , Sam Brown, Vera Lynn, Kate Smith,Artie Shaw, Jane Green , Billie Holiday, Annette Hanshaw, Al Jolson,Nat Shilkret and the Victor Orchestra and many more-all available on compact disc.
A Paypal button follows the appropriate CD selection.I have had no problems with this service and trust Paypal to process orders accurately.
Click here to see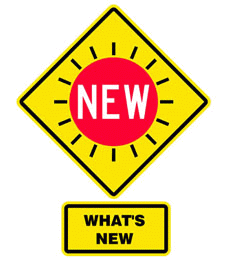 Click here the view my sitemap
For those wanting a shortlist of best sellers for their gift-giving conveniencecheck out the best sellers list
With over ten thousand titles onCompact Disc - click here for the directory
Click here to Download the text version of the Catalogue and M.C's 24,000 songtitle Database
A Short Bio of:Mickey Clark
I'm also a performer-here's my resumeand a sample of my singing and playing.
Dutch portal Opzijnbest about jazz
Some links you might find interesting

Custom orders accepted with fair prices!
please consider a donation to help with this project! I appreciate the support! Thanks!!!!
My snail mail address:710 Westminster Ave. West,Penticton,BC Canada V2A 1K8
Phone 1-250-462-7881
Any music questions or comments?E-mail me here-!!!
mclark@shawbiz.ca
Navigation by WebRing.